OUR TEAM
Pro Ghosh - Engineering Art
Prosenjit - founder, recording engineer and chief operator of Rhyme Records hails from an eminent musical lineage. An ardent music lover, Prosenjit has been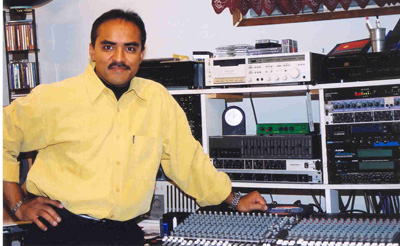 performing Rabindrasangeet (songs of Rabindra Nath Tagore) on All India Radio and on Calcutta Television since early childhood. Having received a Bachelor's degree in Electrical Engineering with a Masters in Computer Science, Prosenjit decided to implement the perfect marriage between Arts and Technology - and hence the formation of Rhyme Records.

With a formal education in Engineering, Prosenjit was able to choose equipment tailored for the recording, mixing and mastering of Indian music exclusively. Rhyme Records now boasts a digital multi-track mobile recording facility using cutting edge technology that employ 3-D surround sound processing. To ensure highest quality possible, Prosenjit is the sole person behind the recording console conducting live recording, mixing and mastering of each of Rhyme Records releases.

Let Rhyme Records all digital recording facility create your next musical masterpiece. Click here to contact us for more information.
Romy Ghosh - Artistic Expression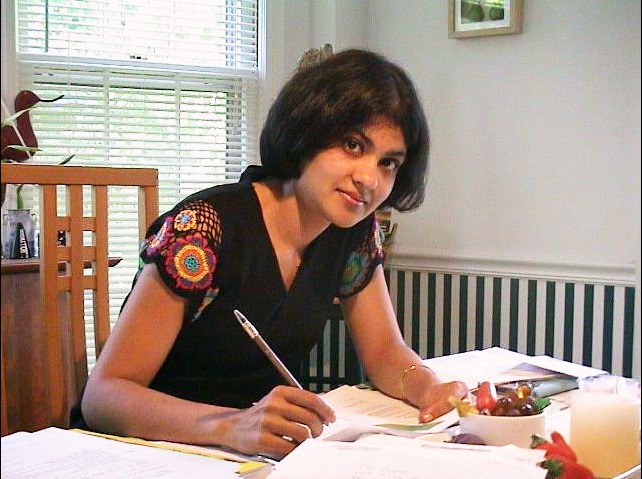 Romy blends vision and art. She possesses an unique ability to capture the concept of a project, both artistically and commercially, nurturing the aesthetic persona successfully from concept to completion.

Equipped with an artistic talent and esoteric graphic design software, Romy is responsible for the design success of our artwork. Being fluent in English, Bengali and in Hindi, she is easily able to construct a design in single or multi-language format, as the project requires. Romy helps maintain the mystery yet convey the essence of the music in the album covers.

Let Rhyme Records graphic design team create the artistic expression that your next project demands. Contact us for more information.
Probir Ghosh - Director of Operations
Probir Ghosh is the source of motivation and the pillar of support behind every Rhyme Records success. As an accomplished Electrical Engineer with a host of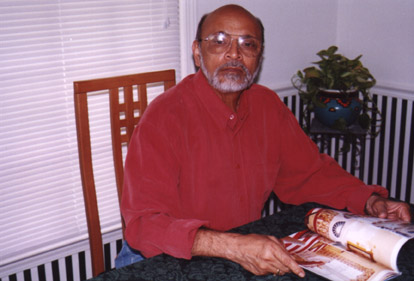 accomplishments with such companies as IBM Corporation, Siemens AG, Mobil Oil Company, Square D Company, Probir brings effective and efficient project planning schemes to the implementation and roll-out of technology and projects behind Rhyme Records successes.

As an ardent music lover, Probir understands the need for quality, creative projects and through his perseverance towards quality workmanship, Rhyme Records has been able to deliver landmark projects time after time.

Let Rhyme Records team create your next musical project. Contact us for more information.
Somu Mondol - Marketing Director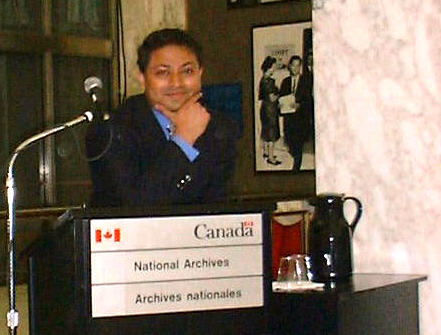 Somu Mondol is the Marketing Director for Rhyme Records in Canada. Somu is a Network Administrator with a focus in Database Management with a Finance background. With years of Retail Management experience acquired in the Music Industries of Canada, Somu brings a focused knowledge and expertise in both direct as well as in-direct field of Marketing.

He has been involved with Rhyme Records events in North America and has represented Rhyme Records in events and exhibitions in the United Kingdom and in India.

Always an enthusiast for the latest in technology, Somu's encouragement was a primary drive towards the release of the World's first Bengali and Indian Classical release on the Enhanced CD platform by Rhyme Records.

As an avid cyclist, Somu enjoys riding his bicycle across the beautiful landscapes of Canada and enjoys participating in charitable events.
Srikumar Banerjee - Musical Expression
Srikumar Banerjee is the musical mastermind behind our projects. Teamed with a who's who list of vastly accomplished musicians within the Indian music industry,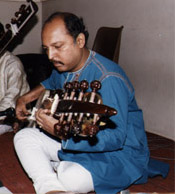 Srikumar hails as the grossly respected music director within our pool of talent responsible for the creation of the musical soundscapes that appeals so much to your senses.

A fusion between Art and Science, Srikumar is a Chemical Engineer by profession. His natural instinct and love for music drew him to Baba, the legendary Padma-Vibhusan Sangeet Samrat Acharya Allaudin Khan of Maihar. Srikumar started learning Sarod from Baba. His quest for excellence continued under Ustad Ali Akbar Khan and Ustad Bahadur Khan.

Srikumar also holds "Sangeet Visharad", a Bachelors degree in Music. His talent as a composer and as a performer has earned him an unique place in the commercial and film music industry of India. His music can be heard on numerous films by eminent directors such as Tapan Sinha, Mrinal Sen and the Late Academy Award winner Satyajit Ray. Srikumar holds the prestigious position of Vice president of the Calcutta Cine Musicians Associati

Let Rhyme Records musical dream team create your next musical soundscape. Contact us for more information.
Soma Chakrabarti - Video Direction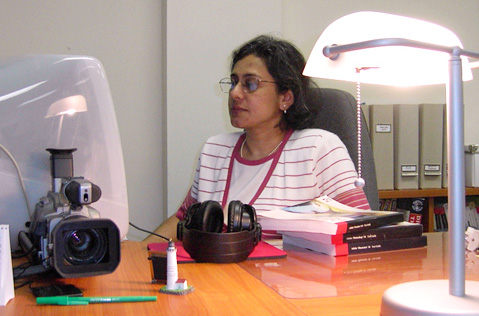 Soma Chakrabarti is an independent filmmaker, multimedia designer and biochemical engineer responsible for the concept, design and editing of the video footage contained in the Enhanced CDs as released by Rhyme Records . She has served as editor, cinematographer, and director in various documentaries, including "100 years and the Journey Beyond" made for the University of Kansas. Her latest documentary "Rhythms from the Heart" is now in post-production.

I n addition, Soma conducts research investigation in the area of biomedical image processing related to true 3-D display systems, and develops multimedia and web-based training modules for teaching engineering at undergraduate level. Prior to her entrepreneurial and filmmaking activities, she was a lecturer and associate research engineer in the Department of Chemical and Petroleum Engineering at the University of Kansas. Soma holds a Ph.D. in Biochemical Engineering and Biotechnology from Indian Institute of Technology, Delhi.
Megan Henninger - On location Engineer
Her experience in the field of Audio Engineering includes role as the Assistant Recording Engineer for Rev. Dwight Frizzell's "Sonic Force" and as Post-production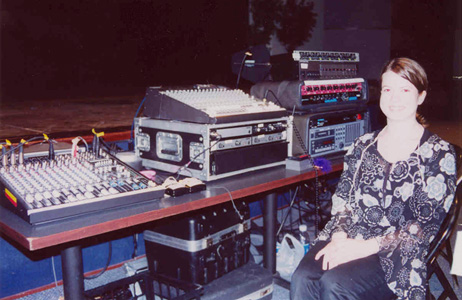 Engineer on the films "Emerson County Shaping Dream" and "Story of a Conscience" both directed by Don Maxwell.

Additionally, Megan has completed post-production engineer and foley work for the Bazillion animated productions called "Farkleberry Farm: Wet and Wooly". Megan's theatrical credits include sound design for Macbeth, Thin Air, and The Wind in the Willows. During the 2002 season, Megan was the chief mixing engineer at the Heart of America Shakespeare Festival in Kansas City.

Megan has earned her Masters of Fine Arts degree in the Theatrical Sound Design at the University of Missouri in Kansas City.
Vina Marie Bridges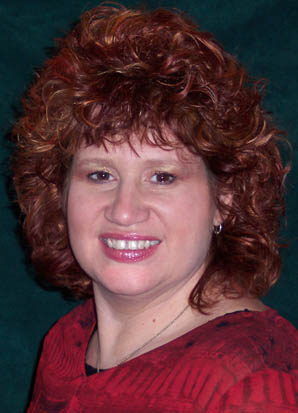 As part of the digital graphic design team, Vina brings a wealth of knowledge and insight with almost 20 years of digital and media design experience to the Rhyme Records graphic design team.

B ringing with her a B.F.A. degree in design, Vina draws upon her classical art background as well as her love of the newly-emerging world of digital design to ensure that each and every musical nuance is felt through the design that she creates. From the front cover to the liner notes, each of Vina's design reflects the essence behind each project.